Local LA band Army Navy just released their second single, titled "Saints." The song is a sweet, guitar-crunching, melody-swinging power-pop number the band has had for a while, recently re-released on their self-titled debut album.
The "Saints" video will smack you upside the head if you're not paying attention. And if you are paying attention, it will smack you upside the head anyway.
Oh, and a 10-year-old gets drunk.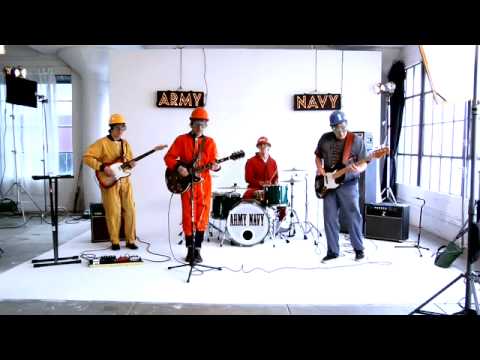 I'm embedding from YouTube, because the link they're promoting doesn't seem to like WordPress. But here's the link anyway: http://www.vimeo.com/4281275. There's also an awesome interview/live performance on YouTube everyone should check out at: http://www.youtube.com/watch?v=VuHqSfbPiZA
Oh yeah, and you'll want to download my book.
2 Responses to 'Army Navy's "Saints" Video is Extreme Dopeage'
Leave a Reply