Archive for the 'army navy' tag
This whole "going into the future" thing has me thinking about how long I've been in LA, and tangentially about the Silver Lake music scene I was hanging out in when I first got here in the earlier half of the 'oughts. So, for your listening enjoyment (or your ignoring pleasure, whatever), I thought I'd take a glance back at the "old school" Silver Lake indie scene and give a shout-out to all the fun indie bands that were making the rounds. Hey, many of them still are…
People on the street were talking about Interpol, Ambulance LTD, the Shins' second album, and MySpace. (What?) Silversun Pickups was appearing on Letterman. The Sunset Junction music festival was bringing Blonde Redhead and the Buzzcocks in to entertain everyone. And most importantly, these guys were dominating the scene…
Autolux – Turnstyle Blues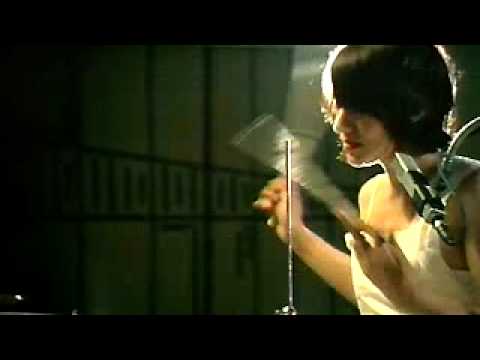 Army navy – Saints
Followers of Justin Kennedy's Twitter stream the past few months got a nice indie-2.0 treat: a ride through the backstreets, pubs and record shops of the UK on the coattails of Los Angeles-based indie outfit Army Navy. Fans tweeted and gabbed with the band as they toured in support of their self-titled debut album, released in October 2008.
Sending Twitter updates from the road, from motel rooms, and from wherever they could find free WiFi, front man Kennedy kept followers posted on the band's crazy, rowdy and sometimes grueling tour through the angled country with pics, jokes and commentary. One tweet spoke of "living off very little sleep, lots of pints, and walking miles every day with all our gear," evoking images of the band trudging through narrow, rain-soaked alleys, amps hoisted above heads like Vietnam grunts. In reality, it wasn't far from the truth.
"It was pretty brutal," Kennedy said through a recent email interview. "The tube is great and gets you all over, it's just lugging all the gear into the tube and trying to find the clubs was a bit stressful … Next time we are hiring a helicopter."
At least the beer was good.
Read the rest of this entry »
Local LA band Army Navy just released their second single, titled "Saints." The song is a sweet, guitar-crunching, melody-swinging power-pop number the band has had for a while, recently re-released on their self-titled debut album.
The "Saints" video will smack you upside the head if you're not paying attention. And if you are paying attention, it will smack you upside the head anyway.
Oh, and a 10-year-old gets drunk.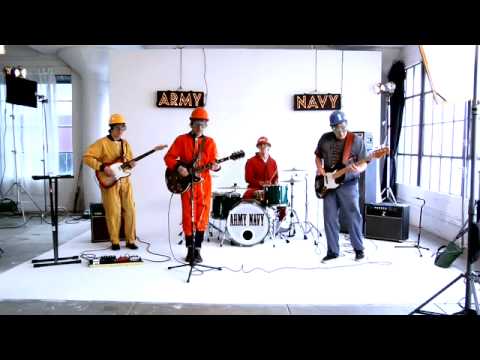 I'm embedding from YouTube, because the link they're promoting doesn't seem to like WordPress. But here's the link anyway: http://www.vimeo.com/4281275. There's also an awesome interview/live performance on YouTube everyone should check out at: http://www.youtube.com/watch?v=VuHqSfbPiZA